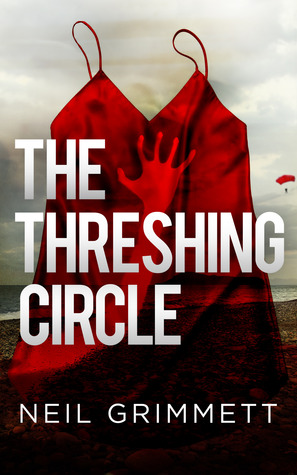 A young couple arrive on the Greek island of Crete and begin prying into the execution of a beautiful English woman during the German occupation sixty years before. They enter a labyrinth of forbidden love, betrayals, murder, greed and vendettas, old and new.

Then they disappear.

A feisty Scottish woman and an irascible, Zorba-like Greek form a reluctant allegiance in a desperate attempt to find and rescue them. They both have very different motives for their involvement. Their search will take them to hidden rituals, ceremonies, remote gatherings, famous monasteries and villages abandoned after decades of vendettas. To the remote island of Gavdos and finally back to a place that, "Even God does not know exists".

They will encounter characters good and evil; some modern and pragmatic, others ancient and magical.
All the time they are being stalked by the sons of man who seeks to complete the crimes of his father and sate his own greed and insane desire for vengeance. These men are more animal than human and have been raised in the remote mountains for the sole purpose of carrying out the brutal will of their father.

The mystery of the real, hidden Crete runs deep, and THE THRESHING CIRCLE explores some of the myths and romance while not shying away from its often violent nature.

By the end choices will have to be made. If such actions are really possible on an island where many Cretans still believe that: "The Cycle of Blood", can never stop flowing.
My Rating
My Review
The Threshing Circle is a very compelling mystery/thriller that will resonate with readers long after finishing that final page. Although, toward the beginning, I found it a bit hard to get into, I couldn't have enjoyed it much more once I did. I loved the different layers involved in the story. It isn't the expected liner plot in one dimension, but a story that needs to be unraveled - something that readers are sure to enjoy doing.
If there's one thing I love, it's settings that take me far away from home, and this definitely was the case in The Threshing Circle. Taking place on the island of Crete, the setting was such a wonderful influence on the novel, at times, it was like I was really there. Through breathtaking description and behavior, not only are we able to get a better sense of a different culture, but we're able to smell the saltwater of the Mediterranean sea and take in the rocky cliffs and gorgeous terrain. The presence of island life made for an interesting setting - and the strong setting in both the present and the past made for an unforgettable read.
Most of the characters were very well developed and entirely believable. I didn't always agree with Kirsty's decisions, but I found them to be in character for her, which is what really matters to me. Barba Yigoros was very enjoyable, and the banter between the two of them was both realistic and entertaining. Even the supporting characters were able to make an impact - although, with the amount of them introduced, it was sometimes hard to keep track of them.
The sense of mystery throughout the novel is fantastic - definitely enough to keep readers dedicated and desperate to know more. Grimmett does a great job of in incorporating both suspense and intrigue. I found myself trying to find answers along with Kirsty. Not to mention, the pacing only got better as the book went on. The more I read, the more I didn't want to stop. It really did get better and better throughout the experience.
I can easily recommended The Threshing Circle to fans of mystery, thriller, suspense, and even history. It truly is a well-written book that takes readers along for a ride. A great novel to pick up.